New legislation and big penalties looming for non-compliance? Growing concerns about energy prices, supply and security? Catch up on the latest developments before they catch up on you.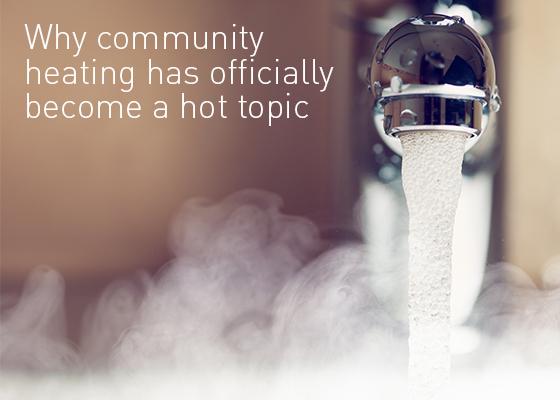 We recently made the audacious claim that 2015 would be the year of community heating, and for good reason.
Coming online right now are the Heat Network (Metering and Billing) Regulations 2014, with wide-ranging implications. Announced by the European Union as part of their 'Europe 2020' scheme there are five key pledges, including the commitment to achieve a 20% reduction in greenhouse gas emissions and energy consumption, in tandem with a 20% increase in energy efficiency.
Take note because penalties come into force this April for all providers failing to comply with the UK legislation.
Elsewhere, concerns about energy prices, supply and security are now putting community heating schemes at the heart of policymakers' efforts to keep the UK heated this year. With European countries such as Denmark making a strong case for community heating schemes as a way to improve energy security, reduce fuel imports, lower carbon emissions and tackle fuel poverty, the UK is finally warming towards decentralised energy and there are now plenty of great examples of best practice on these shores as well.
Just a few examples are the Olympic Park network being rolled out, the King's Cross development, the Citigen scheme in the City of London and a new lease of life for one of the UK's first community heating schemes at Pimlico and Whitehall. Outside the capital, an impressive 150 successful community heating schemes also are running across the UK, and many more plans are on the horizon.
In fact, there are so many new initiatives coming through the system it's easy to be left behind or miss out on the best opportunities at the moment. Whether you are a housing manager, housing development director, or a key decision-maker on energy issues facing your local authority, 2015 promises to continue as the year when we will all need to be alert, ready and switched on to change.
Stay up-to-date with the latest developments in the energy industry. Take a look at Interface issue one.