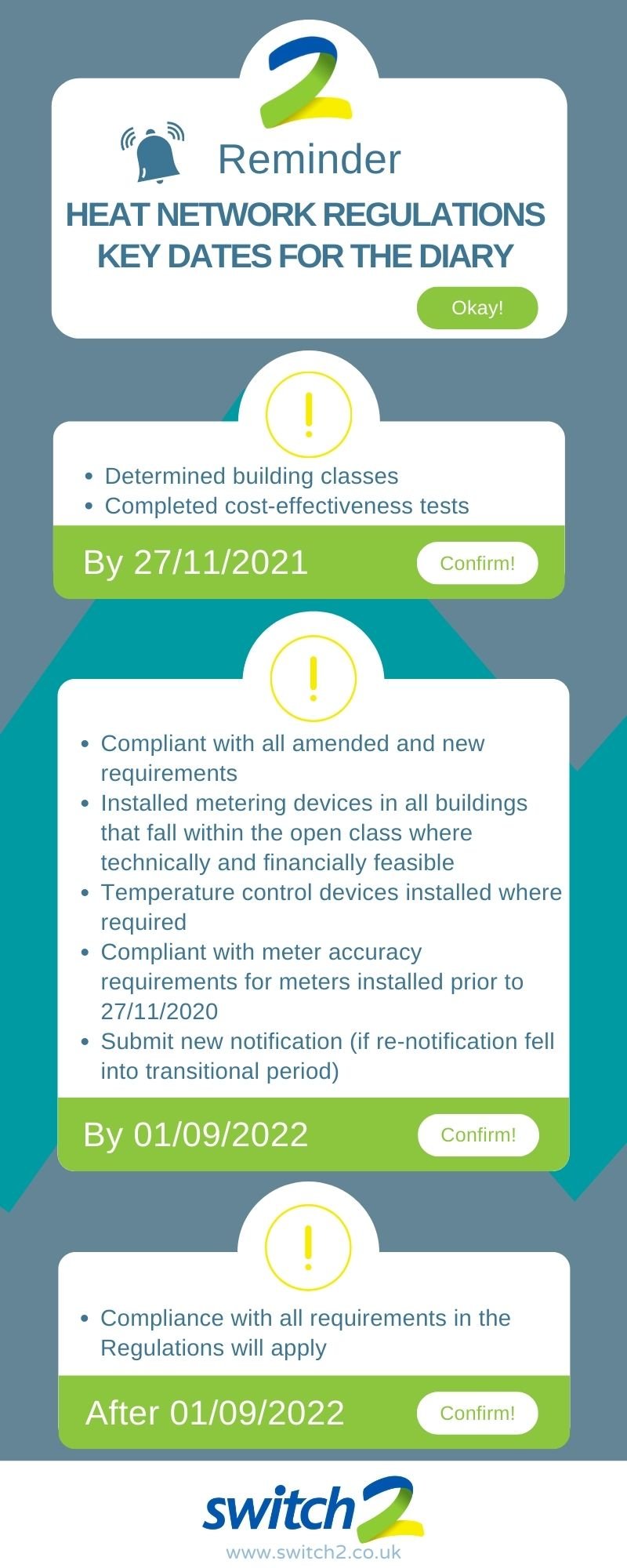 Meeting Your Deadlines
The Heat Network Regulations have a number of deadlines that heat suppliers need to hit before September 2022 to comply.
For more information on new heat network regulation and policy, you can download our free eGuide by clicking here.
To learn more about how Switch2 can help you to comply with the regulations and meet the deadlines, find out more about our Meter2Bill service by clicking here.